It just looks so romantic and peaceful,
to break out a delicate box easel and paint
'
en plein air
' style.
I've always wanted to paint beautiful landscapes, not just snap sunset photos from the passenger seat of a pickup truck traveling at 45mph.
He's truly my favorite artist. Capturing and reflecting His beautiful creation is a daily joy, even when this faith journey is in fast forward mode.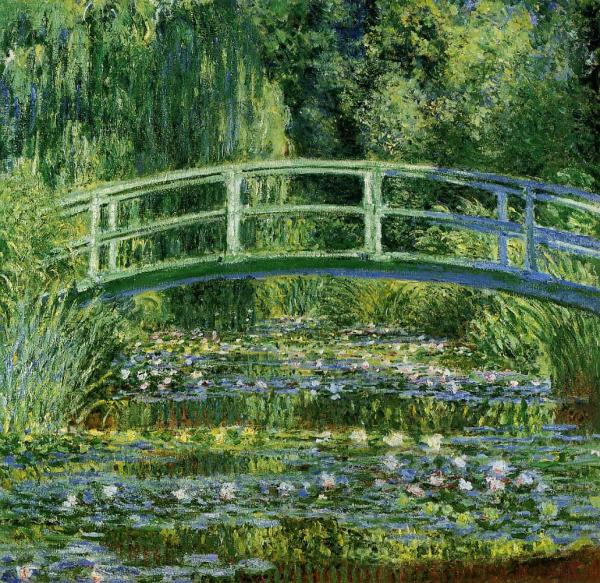 Oh, to be still and quietly paint in a garden like
Claude Monet
did, as he interpreted his beloved
Giverny
in signature Impressionist brushstrokes. I'd gladly settle for a scenic spot in Paris or out on Cape Cod. More realistically, atop Wintergreen, overlooking Three Ridges. Anywhere by the water would make me a happy camper.
No beret or artist's smock, though. Couldn't pay me to wear such goofy gear. I'd be decked out in my regular old painting clothes and my favorite Sperrys. Listening to my iPod, in my own little world. Maddie dog by my feet. Pretty much as I paint in the studio, except I'd be basking in the beauty of the great outdoors. So cool.
It takes courage to paint outside... out where people can watch and lurk as you work.
It's kinda odd... I know this firsthand.